Adventurer 3 
Your First 3D Printer, SMART! Easy-to-use!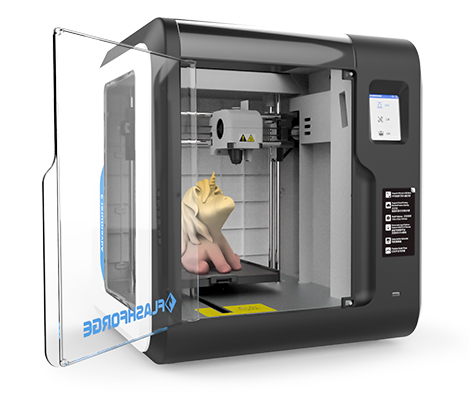 Adventurer 3 is the best choice for family, school, workshop, and 3D printing beginners. The friendly interface design and easy-to-use powerful functions make 3D printing easy.
 Features:
Minimalist, lightweight, and compact design
Nozzle: detachable, remove nozzle just in one clip; stainless steel tube material, fast heating up to 200°C (392°F) in 50 seconds
Auto filament feeding with an enclosed built-in filament cartridge
Removable and flexible heated print bed
45 Decibel, ultra quiet during operation
Built-in 2 million pixel HD camera for remote monitoring
Full-color touch-screen with simple UI interface design
3D Cloud, an integral 3D printing resource platform - Get free storage(register online), backup and share files, interact with other users, automatically slice print files, free model database; online management - transfer, monitor, and manage multiple printers effortlessly
Load & unload filament automatically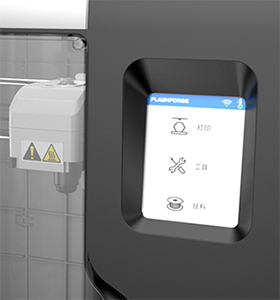 With creative filament feeding design, just put the filament in the inlet and wait for loading from the nozzle. More loading and unloading actions operate just on the touchscreen.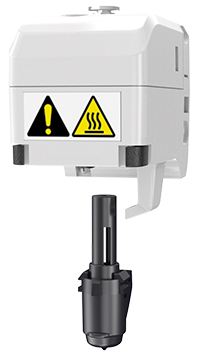 Touchscreen interface
The 2.8-inch color touchscreen interface makes every action visible. The printing status in real-time.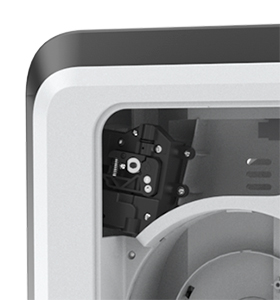 Detachable nozzle
Only three steps to finish all nozzle change process. Simple and fast.
Heatable flexible platform for easy object removal
Adventurer3 is equipped with the heatable platform, which can reach to 100℃. Whatever size mode adhere to the platform easily. Thanks to the flexible features, remove the objects just by bending.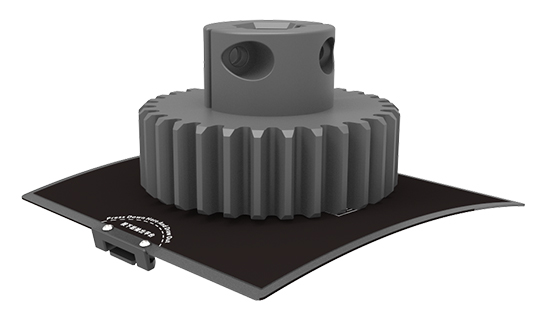 Multiple connections
Adventurer 3 supports 5 connective ways to send the print files quickly. It also supports wireless connection vis wifi.
Built-in camera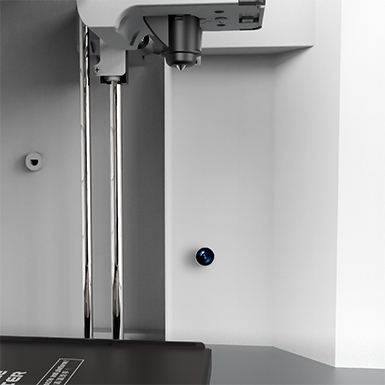 Support PLA/ABS

With the closed printing chamber and heatable platform, Adventurer 3 support ABS, which is often used in the industrial application.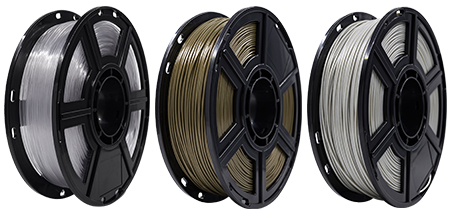 Specifications:

Printing
Build Volume: 150 x 150 x 150 mm
Layer Resolution: 0.1-0.4mm
Nozzle Diameter:   0.4mm (0.015in)
Max. Print Bed Temperature: 100°C (212°F)
Filament Compatibility: PLA
Max. Print Speed: 100mm/s
Mechanical & Dimensions
Extruder Quantity: Single
Frame and Body: ABS/PC 
Product Dimensions: 388 x 380 x 405mm (15.3 x 15 x 16 in)
Product Weight: 19.85 lbs (9 kg)
Software & Electrical 
Software: FlashPrint
Connectivity: USB Stick/Wi-Fi/Ethernet/Could Printing
Language Interface: English/Chinese/German/French/Italian/Korean/Czech/Japanese
Supports (OS): Windows XP/Vista/7/8/10, Mac OS X, Linux
---