Ultimaker 3 Philippines
 Ultimaker 3: Professional  3D Printer
Complete design freedom 

Reliable dual extrusion with water soluble support 

High uptime and fast changeovers with swappable print cores 

Cohesive 3D printing ecosystem and connectivity

 
Dual Extrusion
Combine build and water-soluble support materials to create complex mechanical parts and intricate surfaces or choose to print with two colors. Ultimaker 3's unique auto nozzle-lifting system ensures a smooth, professional finish with every print.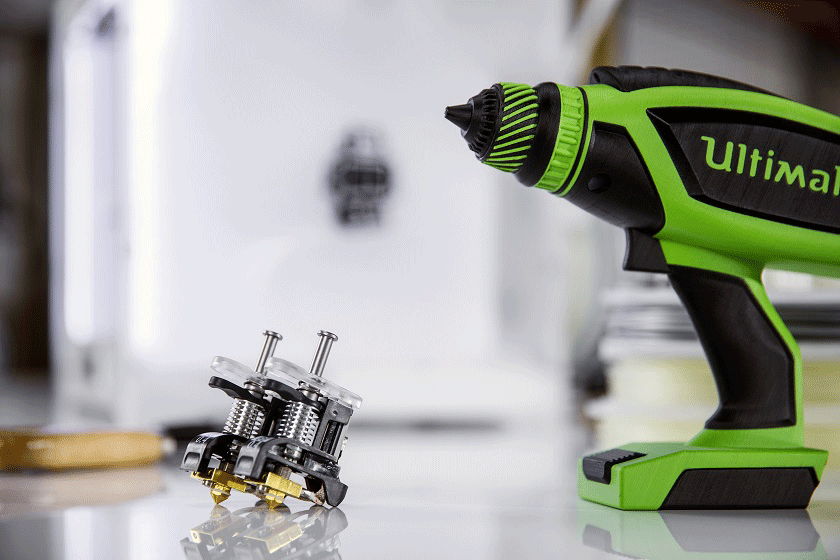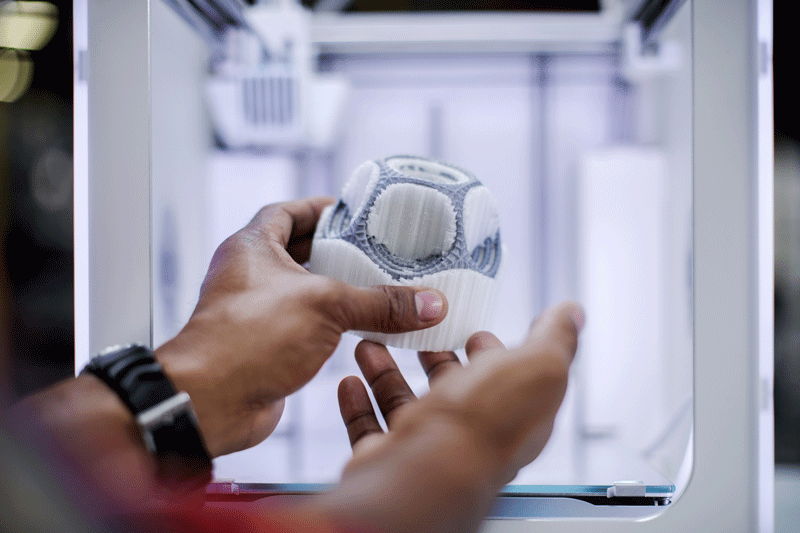 Unique Active Leveling & Nozzle Lifting System
The Ultimaker 3 features Active Leveling to automatically calibrate the build plate. A capacitive sensor in the print head measures distances between the print bed and the nozzle, and the tilt angle is compensated by adjusting the z height in the first layers. The result? More accurate leveling and improved build plate adhesion. While the Ultimaker 3's unique auto nozzle-lifting system ensures a smooth, professional finish with every print.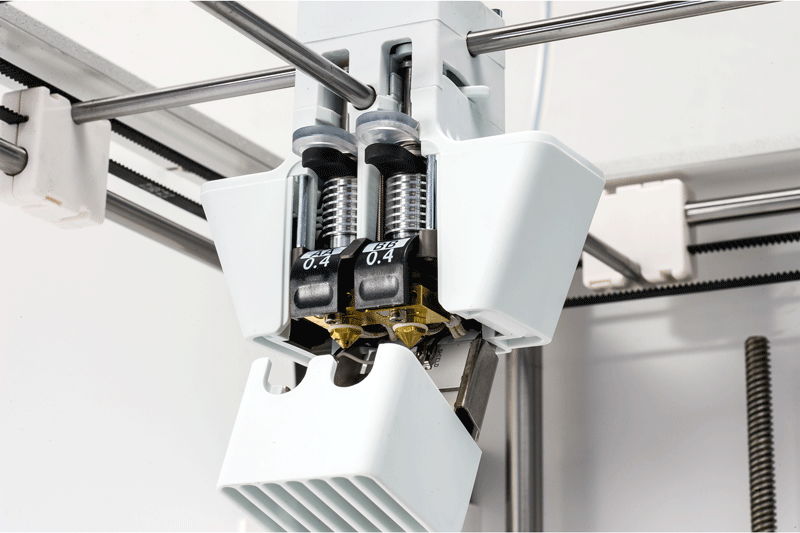 Swappable Print Cores
Faster print core changes mean higher uptime and easier maintenance. Your Ultimaker 3 comes with print cores for build (AA) and support (BB) materials. There's a customized nozzle geometry per material – ensuring lower clogging risks and a more reliable 3D printing experience.
NFC Material Scanner
Your Ultimaker 3 identifies the material that is being loaded and checks the correspondence of the filament and print core type you are using. Coupled with our extensively tested preconfigured material profiles in Cura, the Ultimaker 3's material recognition system ensures your 3D printer is set for the highest-quality results.
Simple controls and connectivity 
USB port. Enjoy standalone printing using a USB stick (16GB included).  Wi-Fi / LAN. Send your print project quickly and easily to your Ultimaker 3 via Cura. Live camera. Monitor every stage of your 3D printing project remotely by simply connecting to your Ultimaker 3's Wi-Fi network.
Open Filament System
With our integrated ecosystem of reliable hardware, extensively tested materials and cutting-edge software, you are guaranteed the highest level results and optimized 3D printing experience. Yet, thanks to the Ultimaker open filament system, you have the freedom to try and test other types of existing filaments in the market!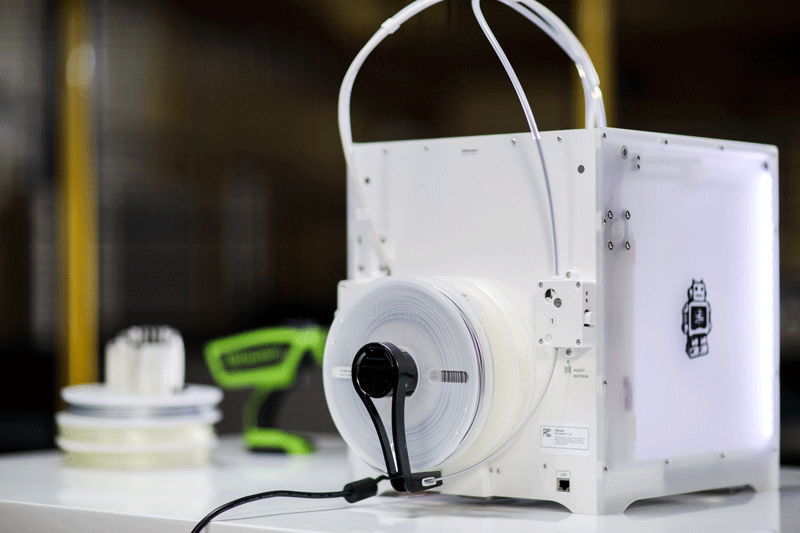 Print with Industrial Grade Materials
 Print with a wide range of materials fit for industrial and professional 3D Printing including Nylon, PLA, ABS, CPE and PVA – with material portfolio due to be expanded with CPE+, PC and TPU 95A in the future.
Combine two build materials for dual-color 3D prints or achieve state-of-the-art complexity with build and *water-soluble support material combinations (Nylon/PVA and PLA/PVA).