Zortrax M200 Philippines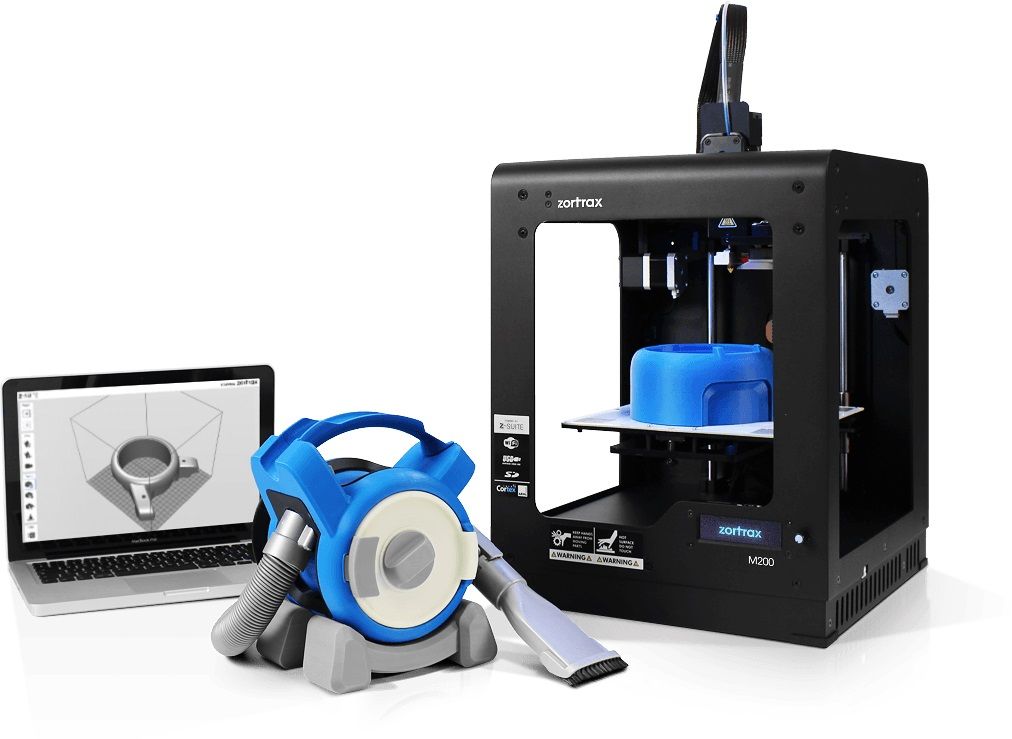 Consumer-Level Desktop 3D Printer
When we're saying that you can print anything with Zortrax M200, we mean it. See for yourself how others benefit from the device and change a bland idea into a solid concept that will give you the competitive edge. With Zortrax M200, you can print extensive jobs with almost no maintenance. Let it get the job done for you. 
Zortrax M200 carefully reproduces the dimensions of every model. M200 perfectly preserves dimensional accuracy & precise repeatability. This means that you can print detailed elements and duplicate the model without loss of its original appearance.
More than 96% of M200 owners would recommend their printer and 80% would get another Zortrax for their next 3D Printer.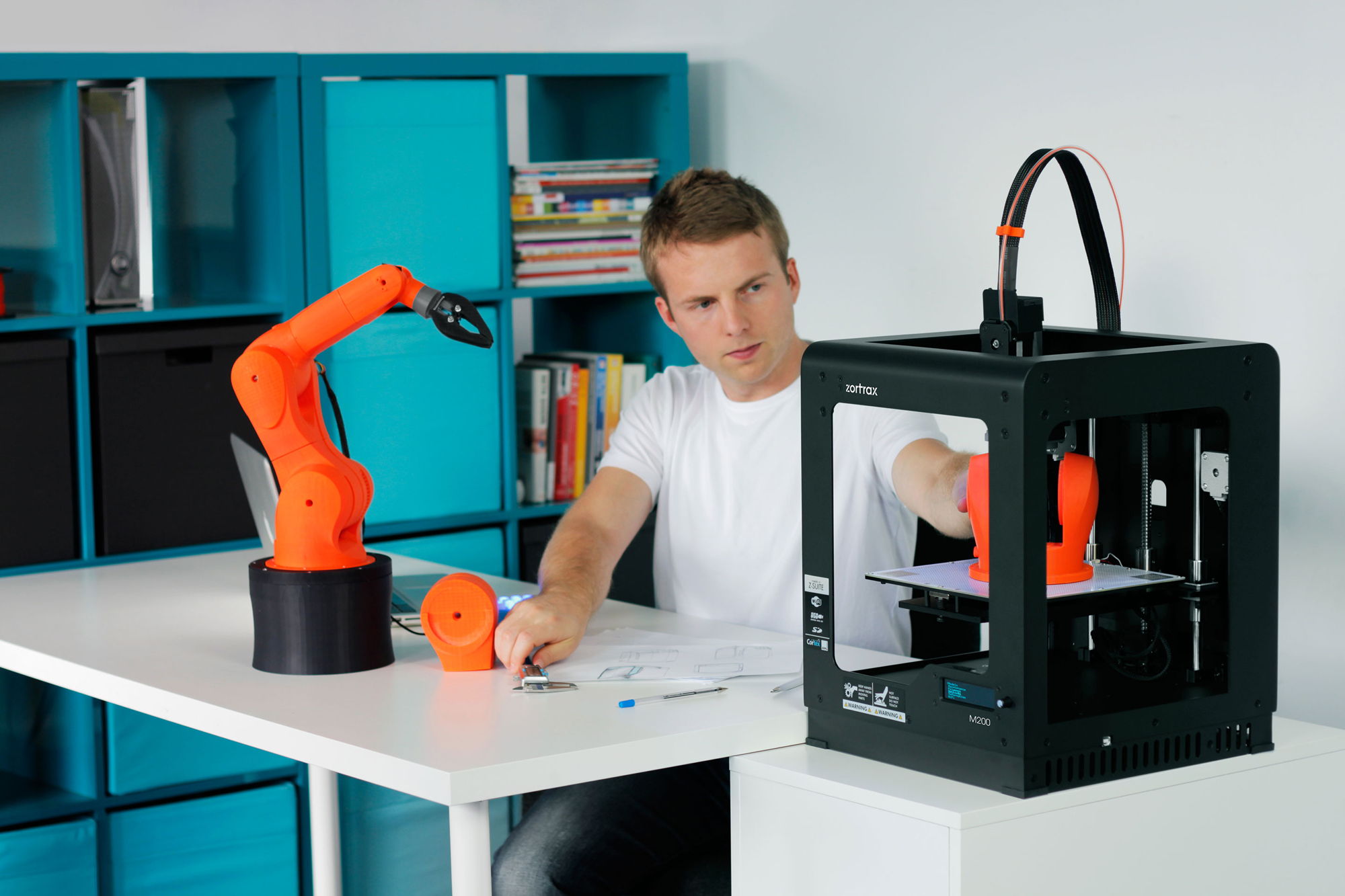 TRUE PLUG n' PLAY 3D PRINTER
The Zortrax M200 is a no fuss 3D printer perfect for companies wanting to get into 3D printing for their engineering and prototyping departments. With Z-Suite and Z-Materials, everything becomes easy and streamlined. Just hit print and from the 1st print to the 100th, the results are identical!
Highly Acclaimed.
The M200 is a critically-acclaimed 3D printer for its  reliability, efficiency,
and precision combined with the reasonable price made it a true competitor.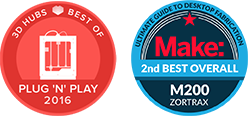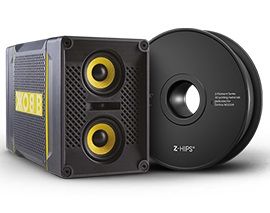 Z-Materials
In order to create a true plug n' play 3D printer, Zortrax has developed proven solutions. With proprietary Zortrax Z-Materials every print setting is predetermined and preset. Leading to more successful prints and less failures
Build quality
There are few 3D printers that come close to the solid and quality build of the M200. The case is made from aluminium and is beautifully finished in black. The M200 also features a solid construction giving it a durable feel and significant weight means that when in use any vibrations or movement during the print process are kept to an absolute minimum.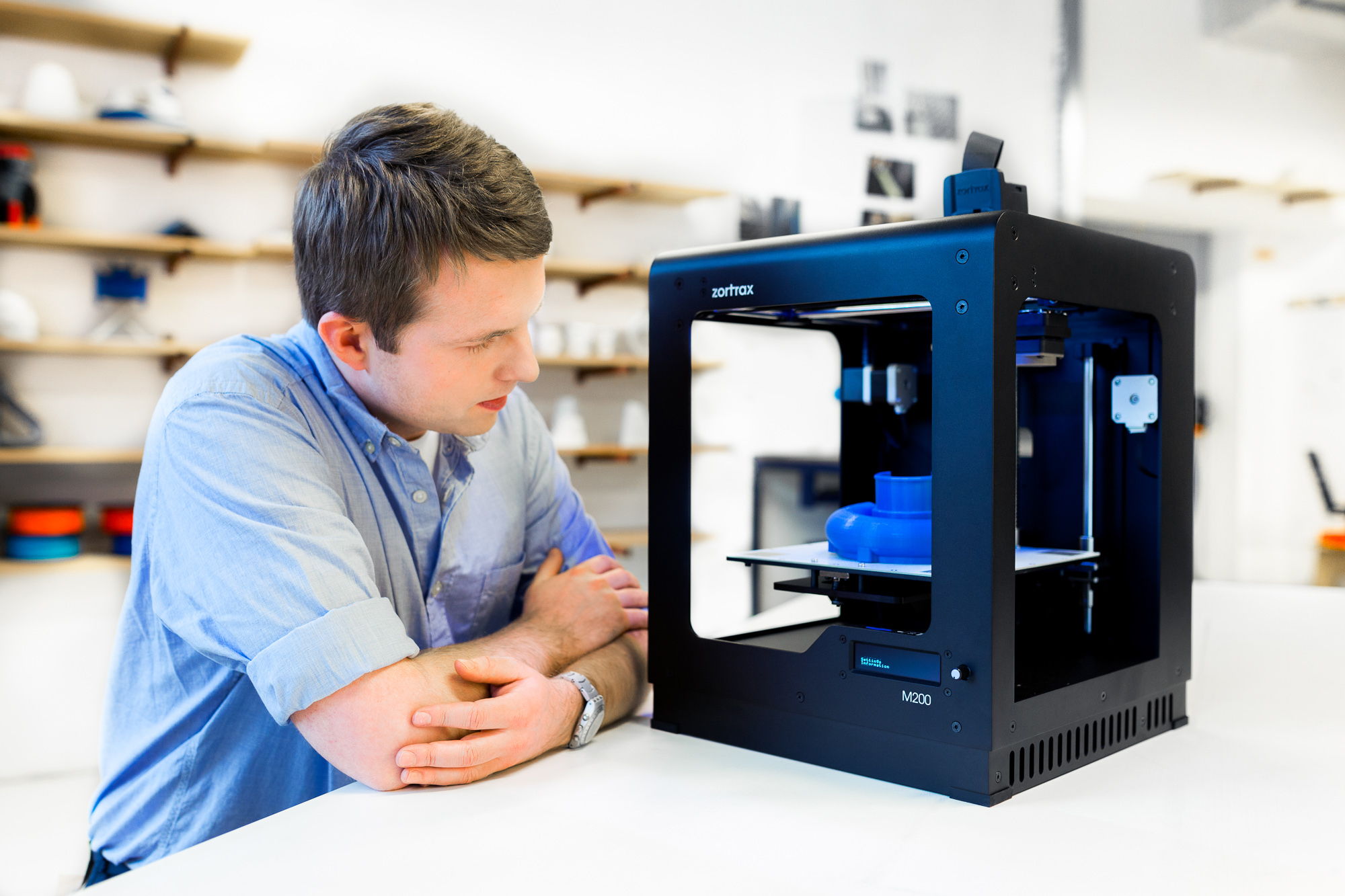 Integrated Zortrax Ecosystem
Lean on the proven solutions with intuitive
software, Z-SUITE. With Zortrax solutions you don't have to worry
about the compatibility of the rest
of the 3D printing set – just open
the box and start working. Use
the saved time on creative
brainstorms.