Zortrax M300 Philippines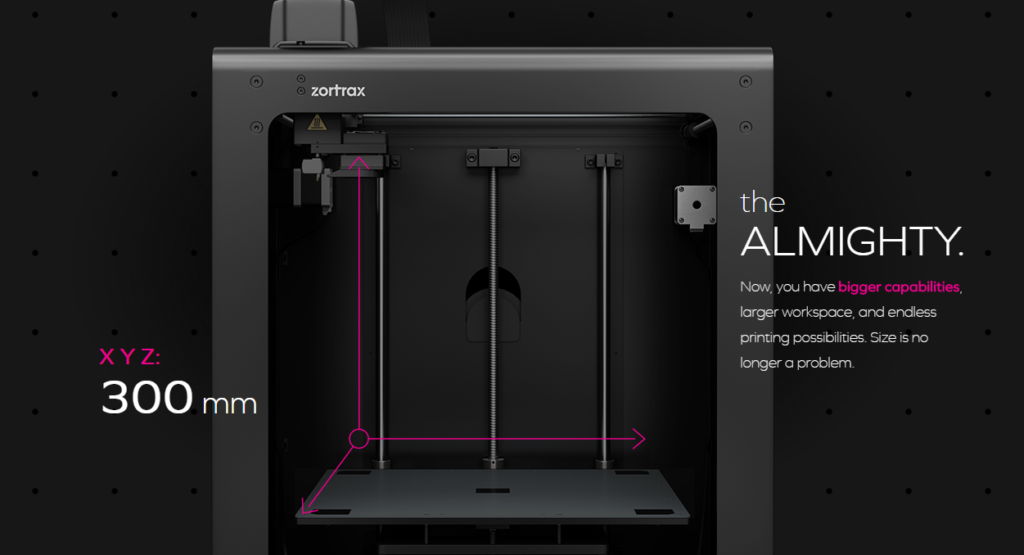 Large Format Desktop 3D Printer

The M300 is the biggest 3D printer Zortrax has ever made. Based on the Zortrax M200 3D Printer architecture, it features an enormous 300 x 300 x 300 mm build volume and delivers the reliability, dimensional accuracy and precision of Zortrax's award winning 3D printer, the M200. The Zortrax M300 3D Printer boasts a build volume large enough to 3D print a motorcycle helmet in one sitting. With 12 inches of build space, this 3D printer is capable of 3D printing entire objects without splitting it apart piece by piece just to fit the maximum build volume. This allows precise and accurate rapid prototyping of large parts in one go.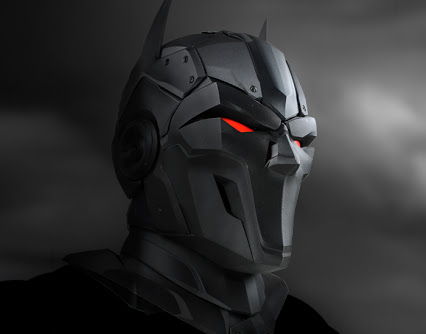 MAKE SOMETHING BIG.

The M300 is built on the same foundation as the M200, which is to say the components that power the M300 deliver where it matters most – dimensional accuracy. The Zortrax M300 is a no fuss 3D printer perfect for companies wanting to get into LARGE format 3D printing.
Boxed and fully Enclosed

The Zortrax M300 is without doubt one of the best-looking and most stylish large desktop 3D printers on the market today.  The svelte, matte black case draws the eye and the 'smoked' side covers offer a private view of your parts throughout the print process. The M300 isn't a 'loud' machine though; it blends into its environment, no matter where that might be.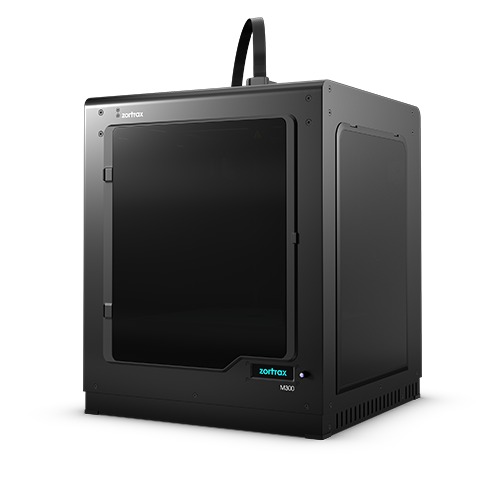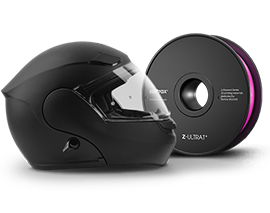 Z-Materials
This 3D printer is designed to 3D print with special Zortrax proprietary filaments. This allows you to print with a peace of mind and be assured of the quality of printouts. Choose between with: Z-ULTRAT, a versatile plastic for multi-prototyping; Z-HIPS, a material that has smooth matte finish; Z-GLASS, a material that's semi-transparent  and Z-PETG, an extremely tough material with good chemical resistance.
RELIABLE IN LARGE FORMAT
Zortrax M300 is a reliable device that allows you to print your design as one, durable object, despite its size as it has one of the biggest workspaces among similar devices. That gives your models uncompromised durability and flawless quality. All to make an exact reflection of your Big Idea.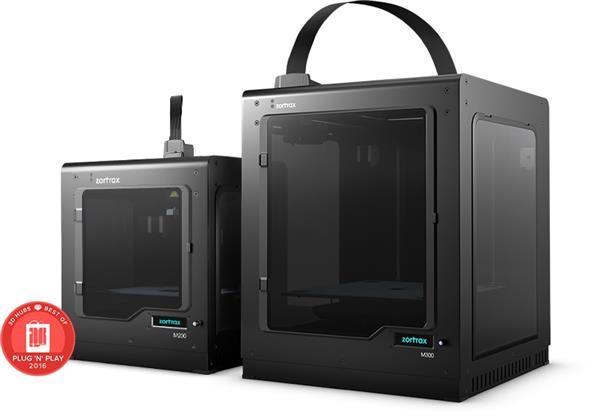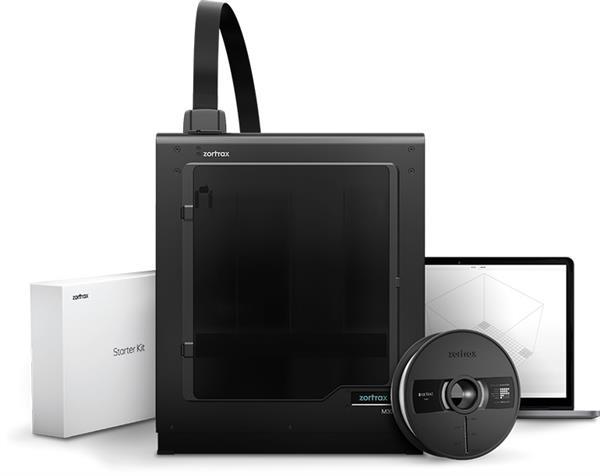 Integrated Zortrax Ecosystem
Lean on the proven solutions with intuitive
software, Z-SUITE. With Zortrax solutions you don't have to worry
about the compatibility of the rest
of the 3D printing set – just open
the box and start working. Use
the saved time on creative
brainstorms.