On August 13, 2022, at the Mindanao State University-Iligan Institute of Technology (MSU-IIT), the collaboration between MSU-IIT and the Philippine Society of Otolaryngology-Head and Neck Surgery (PSO-HNS), the national organization of certified specialists of ear, nose, throat-head & neck surgery, was made official. Chancellor Alizedney M. Ditucalan of MSU-IIT signed a  memorandum of understanding (MOU) on behalf of MSU-IIT and PSO-HNS, whose representative was Dr. Frederick Mars B. Untalan. The signing took place at the Gloria Maris Restaurant in Greenhills.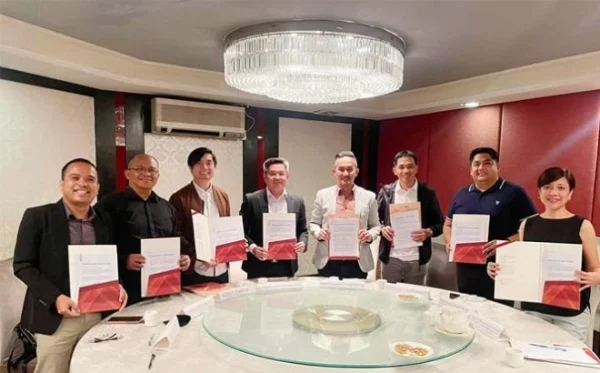 Additionally, it was the site where an industry-academic partnership was formalized between the MSU-IIT and Puzzlebox 3D Solutions Philippines, which was represented by its Managing Director, Mr. Justin Gabitan. This partnership was institutionalized in this location. The collaboration between MSU-IIT and PSO-HNS and MSU-IIT and Puzzlebox 3D will center on research, development, and innovation initiatives in the field of surgical innovation through the adoption of appropriate technology. These initiatives will be focused on improving surgical procedures.
Puzzlebox 3D Solutions Philippines, Inc. is the Philippine's leading supplier for Digital Fabrication equipment. They offer the largest selection of expertly curated 3D Printers, 3D Scanners, Thermoforming, Filament, Resins PEEK, Metal, Injection Moulding and Fablab equipment handpicked from across the globe. They cater to both private and government sectors and they choose only the best quality products and provide exceptional best-in-class service for their customers. Every product is tested to meet satisfaction standards to guarantee success for every school, business, and profession.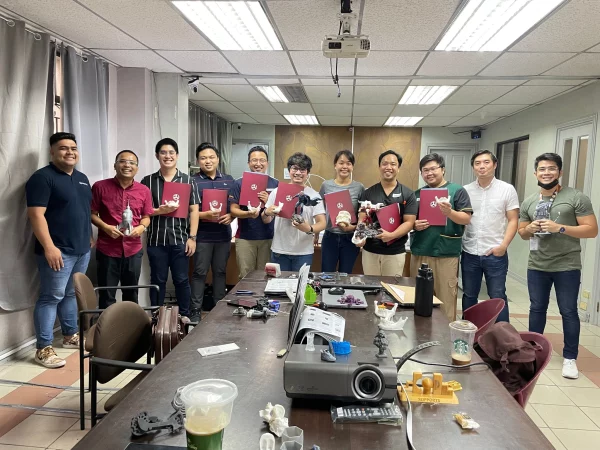 Their aim is to further the advancement of medical related applications for 3D Printing. This is the reason that Puzzlebox 3D is focused on the partnership between the two institutions. In 2022, Puzzlebox hosted an in-depth training session attended by doctors from UP PGH, JRMMC, East Avenue Medical Center, JBLMGH, MCU among others along with Dr. Joselito David from the Philippine Academy of Craniomaxillofacial Surgery. This training session was conducted successfully and equipped the various medical professionals to be familiar with digital fabrication technologies such as DICOM conversion, Slicing and 3D Printing operations. With access to state-of-the-art Ultimaker 3D printer equipment, a medically-certified point-of-care tool, the various attendees were able to produce an actual 3D printed Maxilla output of a patient at the end of the training session.
In the year 2021, the collaboration between MSU-IIT and ZCMC, represented by its Chief of Hospital Dr. Afdal B. Kunting, progressed to the point that it took the shape of a formalized Memorandum of Understanding. For almost four years, the MSU-IIT and ZCMC research teams have collaborated on medical additive manufacturing research projects with a combined budget of P4,588,926.20. These projects are supported financially, respectively, by the MSU-IIT and the DOST-PCHRD.
As a result of the efforts of Dr. Armando T. Isla, Jr., president of the PSO-HNS Northern Mindanao Chapter, MSU-IIT and PSO-HNS have implemented various courses and training programs on the technology adoption of additive manufacturing in surgical planning. This has been accomplished through the development of anatomical models that guide medical professionals during the preoperative process. These simulations can aid the planning of surgical procedures.
The expansion of institutional collaboration between MSU-IIT and PSO-HNS is expected to increase the number of research, development, and innovation initiatives carried out not only by the College of Computer Studies but also by the various colleges and centers of the Institute. This is something that is anticipated to happen as a direct result of the expansion of institutional collaboration between MSU-IIT and PSO-HNS.