"*" indicates required fields
You can also call us now on: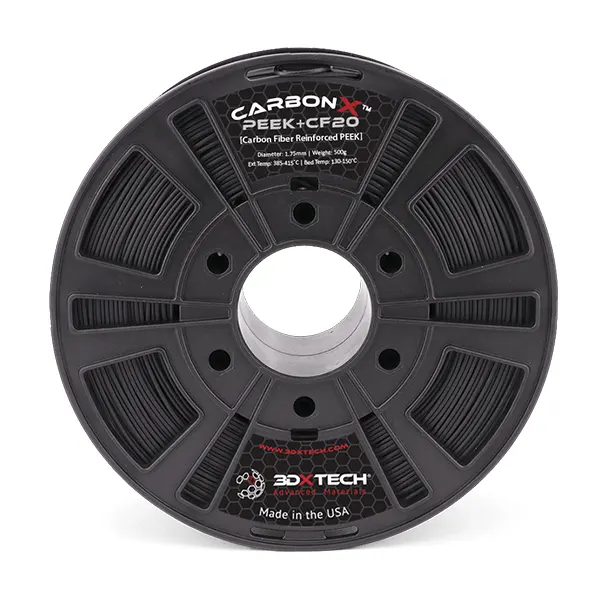 CarbonX™ PEEK+CF20 is one of the premier polymers in FFF/FDM 3D Printing. Made using 20% high-modulus chopped carbon fiber for exceptional stiffness, strength, and dimensional stability.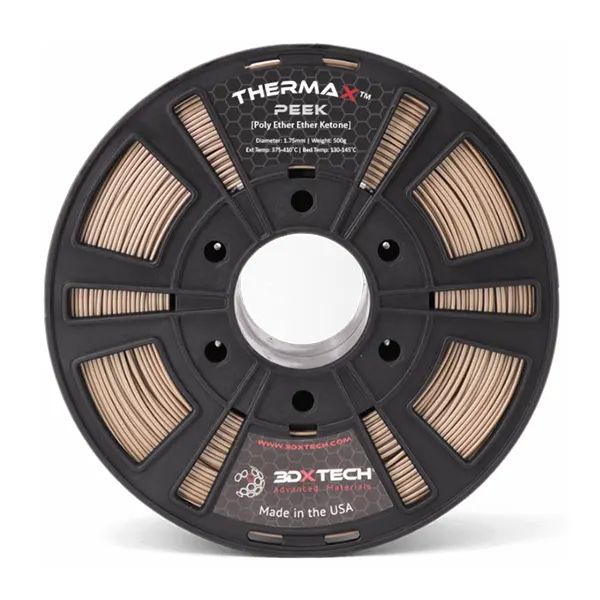 ThermaX™ PEEK (PolyEtherEtherKetone) is one of the highest-performance polymers in world.  PEEK has exceptional mechanical, thermal, and chemical resistance properties making it a go-to material in some of the most demanding applications.