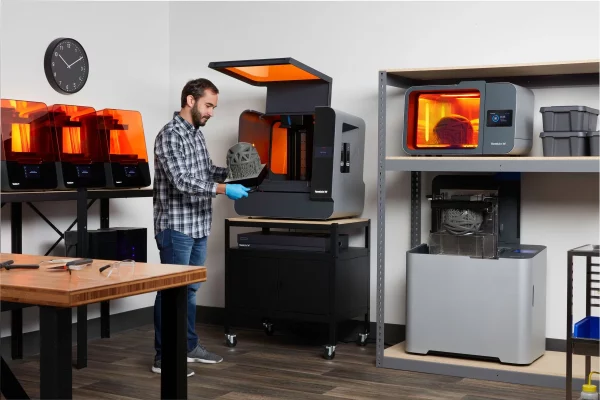 With the launch of Form Wash L and Form Cure L, Formlabs' automated large-format post-processing machines, Formlabs is excited to bring to market a complete ecosystem for large-format 3D printing. From setting up your print to post-processing your part, our suite of products streamlines the 3D printing workflow to produce ready-to-use parts with minimal intervention.
With a Form 3L or Form 3BL SLA 3D printer, the new automated large-format post-processing machines, and a wide range of materials, it's easy to cost-effectively scale up in-house production of large-scale parts.
Large-Format 3D Printers For Your Biggest Ideas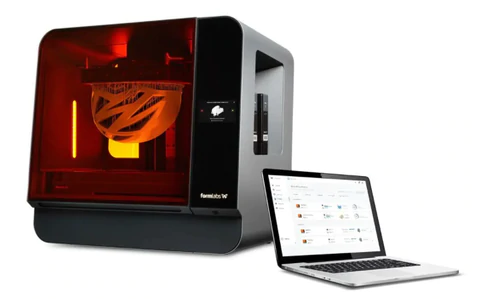 Formlabs 3D printers are at the center of the large-format ecosystem. The Form 3L and Form 3BL boast enormous build volumes—33.5 × 20 × 30 cm (13.2 × 7.9 × 11.8 in)—enabling you to print one large model or many small parts in a single job. Rich with features such as a state-of-the-art Light Processing Unit, remote printing, and automatic resin dispensing, the Form 3L and Form 3BL are simple to use and highly efficient.
The Form 3L is Formlabs's large-format SLA 3D printer developed for prototyping and production of large parts and batch production of smaller parts. The Form 3L is compatible with the bulk of our SLA materials library, including engineering-grade materials with a wide range of mechanical properties.
The Form 3BL is Formlabs' large-format SLA 3D printer developed for healthcare, ideal for printing adult patient anatomy at 1:1 scale, large medical devices, or multiple parts in one build. The Form 3BL 3D printer is compatible with the majority of our SLA materials library, including biocompatible and sterilizable materials manufactured in our ISO 13485 certified facility.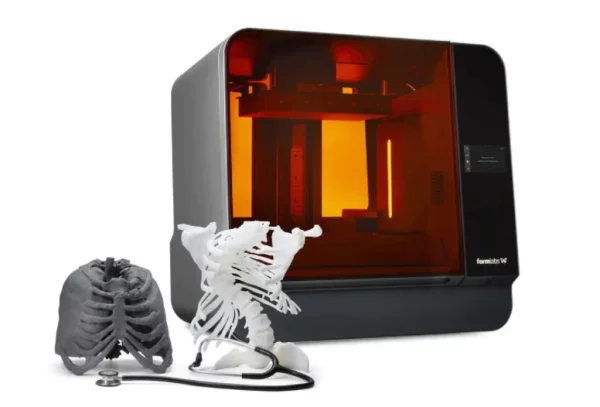 Automated Post-Processing for Large-Scale SLA 3D Prints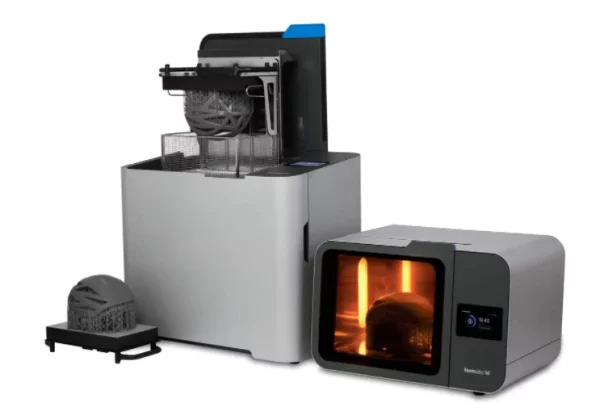 All SLA 3D printed parts require washing to remove residual resin and most benefit from post-curing to achieve maximum material properties. Automated washing and post-curing are also critical requirements in many material's Instructions For Use for producing biocompatible and sterilizable end-use parts.
Similar to our automated desktop post-processing solutions, Form Wash L and Form Cure L are large-format post-processing solutions that streamline and automate this workflow and consistently produce high-quality parts.
CLICK HERE TO LEARN MORE ABOUT FORM WASH L & FORM CURE L
Smooth, Clean, High-Quality Parts Every Time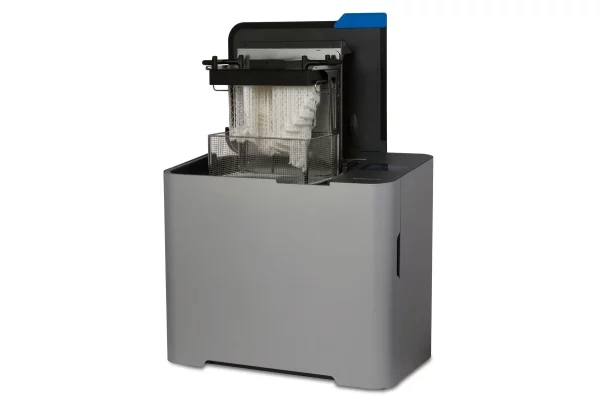 Form Wash L agitates solvent using two magnetic impellers to remove residual resin from printed parts, leaving you with a smooth, clean, high-quality part every time. Once washing completes, parts are lifted out of the solvent to air dry, avoiding over-soaked, warped prints.
Compatible with both isopropyl alcohol (IPA) and tripropylene glycol methyl ether (TPM) wash solvents, Form Wash L contains an embedded solvent monitor that automatically measures saturation levels and informs you when it's time to replace the solvent.
Form Wash L is optimized for all Formlabs SLA materials and accessories. Pre-programmed recommended wash settings for each material minimize time with the machine. Form Wash L supports one Form 3L build platform or two Form 3 build platforms with the included build platform adapter, allowing you to seamlessly integrate into any Formlabs SLA workflow.
"Form Wash L washes really smoothly, and the part was much cleaner than after my manual washes. Formlabs hit a homerun with this one."
– Travis Busbee, CTO, Voxel8
LEARN MORE ABOUT FORM WASH L HERE.
Rapid, High-Intensity Curing For Peak Performance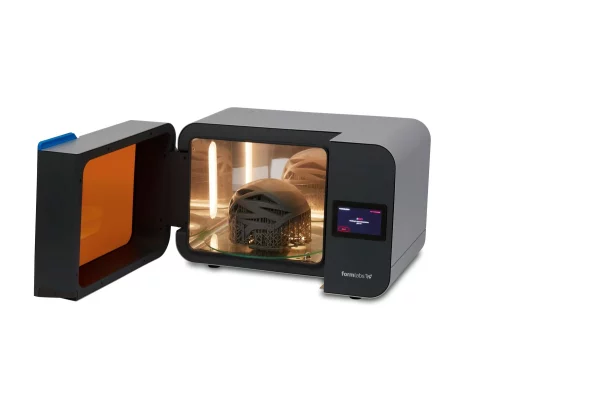 Form Cure L brings parts to their peak mechanical properties and dimensional accuracy using heat, UV light, and consistent universal exposure.
Form Cure L contains a reflective inner cavity and rotating glass turntable to ensure UV light reaches all surfaces of your part for a consistent cure, while two 500W heaters bring temperatures up to 80°C in less than 15 minutes for fast, effective curing.
Similar to Form Wash L, Form Cure L also has pre-programmed cure settings for each material to maximize efficiency.
"Form Cure L has been great. It is really nice to put in the part, select the material, and just have it do its thing."
– Brent Brunell, Engineering Leader, VulcanForms
LEARN MORE ABOUT FORM CURE L HERE.
A Complete Ecosystem for Large Part Fabrication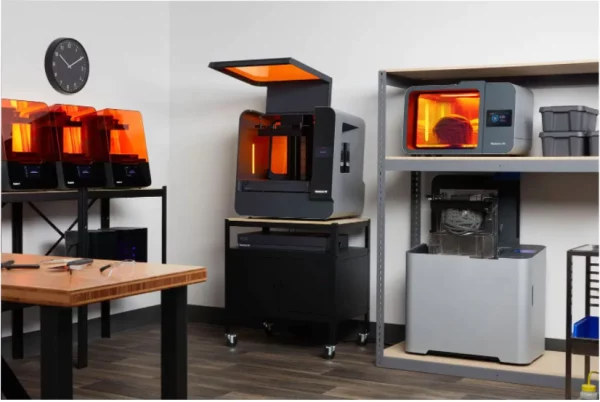 With a complete Form 3L or Form 3BL ecosystem, you can easily bring your biggest ideas to life with the print quality and details that SLA 3D printing is known for. Form 3L and Form 3BL, alongside our automated new large-format post-processing machines and wide range of materials, comprise the ideal 3D printing solution for cost-effective, in-house, large-scale production.
CLICK HERE TO LEARN MORE ABOUT FORM 3L PACKAGE AND FORM 3BL PACKAGE.
This guest post was originally published on Formlabs Blog Site. The content in this guest blog is for informational and educational purposes only and may contain copyrighted material from Formlabs.