Bambulab's first 3D printer built for the enterprise. Designed for professionals and engineering applications. X1E is capable of reaching up to 320C to print higher performance materials such as PPA-CF/GF, PPS and PPS-CF and includes an actively regulated heat chamber temperature for more stable prints especially for warp prone materials such as ABS and PC.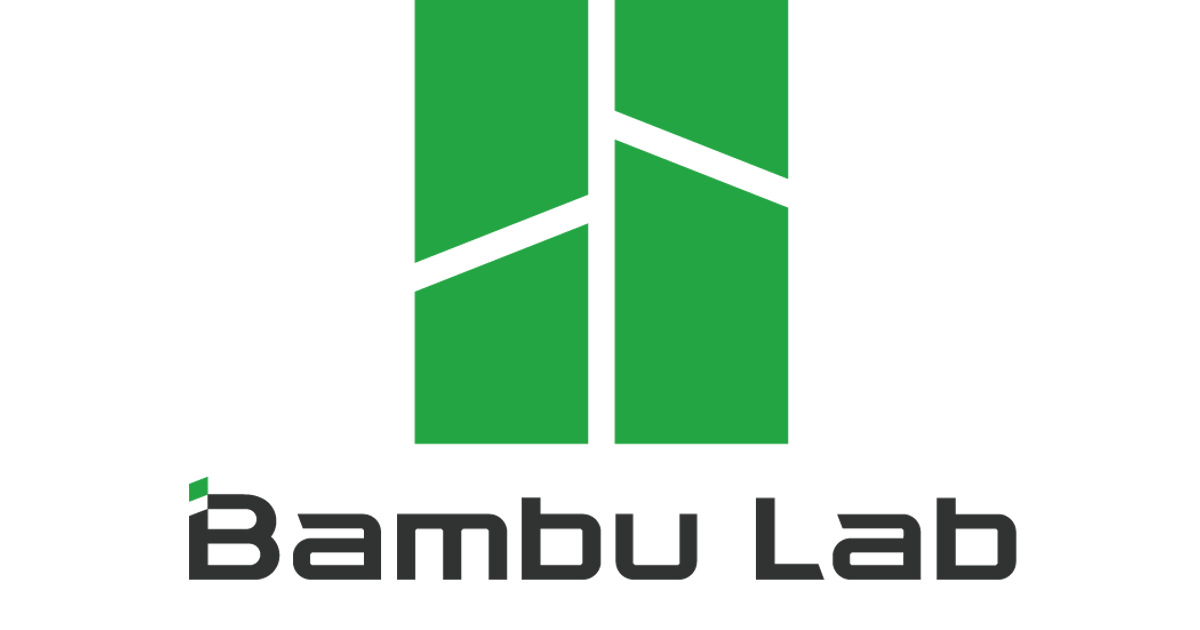 New
 Includes Warranty
 Local Technical Support
 Pre-Order

Why Puzzlebox 3D?
We are the Philippine's leading supplier for Digital Fabrication equipment. We offer the largest selection of expertly curated 3D Printers, 3D Scanners, Thermoforming, Filament, Resins PEEK, Metal, Injection Moulding and Fablab equipment handpicked from across the globe.
For professionals and engineering applications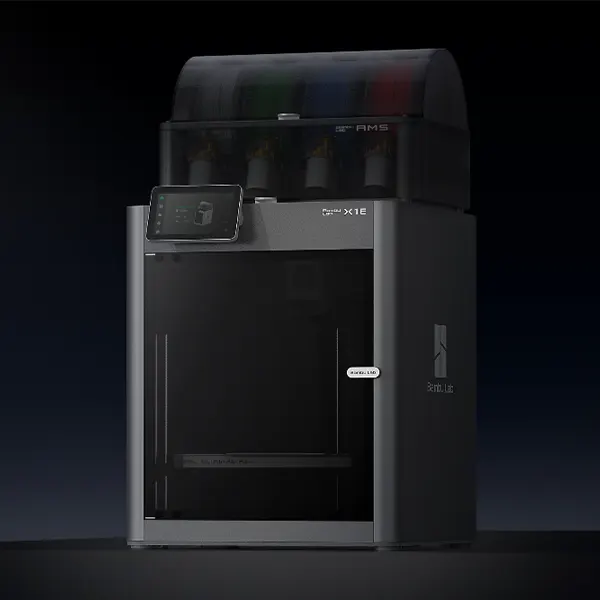 Enhanced And More Connection Options Stable Ethernet Connection, WPA2-Enterprise Authentication Wi-Fi Connection
The X1E offers the option to connect to your devices through its newly added Ethernet port, ensuring robust network communication in complex environments. Ethernet connectivity can also be used in crowded wireless signal environments. Additionally, the X1E provides WPA2-Enterprise Wi-Fi Authentication (EAP-PEAP/EAP-TLS/TAP-TTLS) and individual physical kill switches for both Wi-Fi and Ethernet, meeting stringent network security requirements.
Off-Cloud Operation Fully Functional With LAN Only Mode
The X1E can operate independently without a connection to Bambu Cloud Service, fully functional within your local network. Customers can remotely control the X1E through LAN communication without requiring an Internet connection. For additional customization details, please contact your regional reseller.
Heavy Duty Air Filtration
Effectively Filter Particulates And VOCs Generated by 3D Printing
We combined a G3 pre-filter, an H12 HEPA filter, and a high-quality coconut shell activated carbon filter to provide optimal air filtration. Enhanced filtration can effectively reduce excessive odors and particulates when printing in less ventilated environments.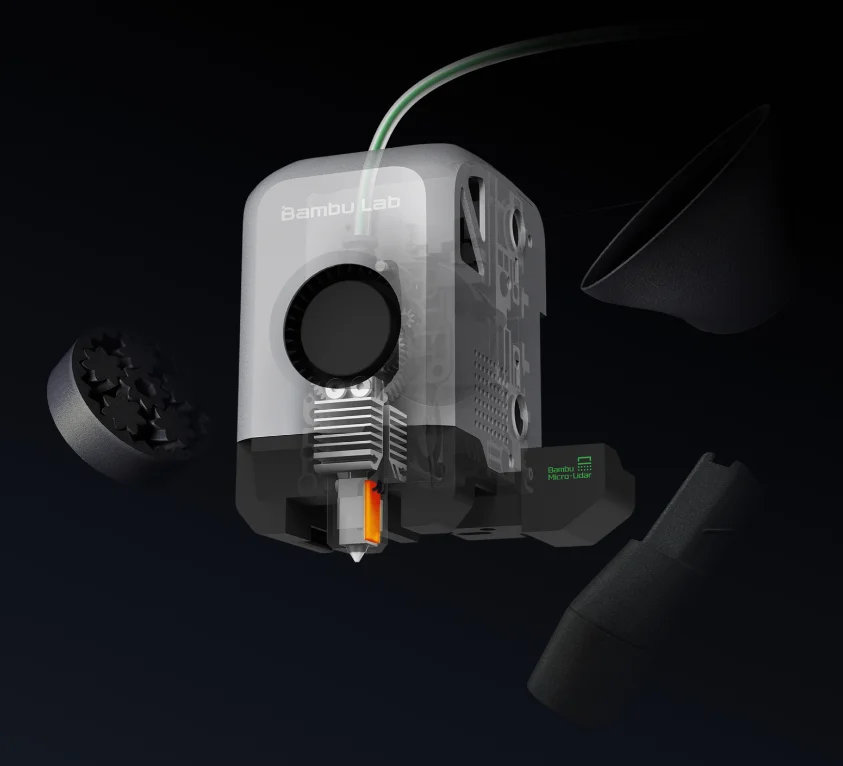 320 °C (608 °F) Nozzle Temp
More Heat For Higher Temperature Materials
Higher nozzle temperature make possible to print higher performance materials such as PPA-CF/GF, PPS and PPS-CF. These new materials have better dimensional stability, heat resistance and mechanical performance.
Super Fast And Rigid Structure For Continuous High Speed Printing
The superior carbon-fiber rods in the CoreXY motion structure enable the X1E to achieve a toolhead acceleration of 20,000 mm/s² by reducing the weight of moving parts. This faster acceleration allows the X1E to maintain its maximum travel speed of 500 mm/s for longer periods, significantly reducing overall print time.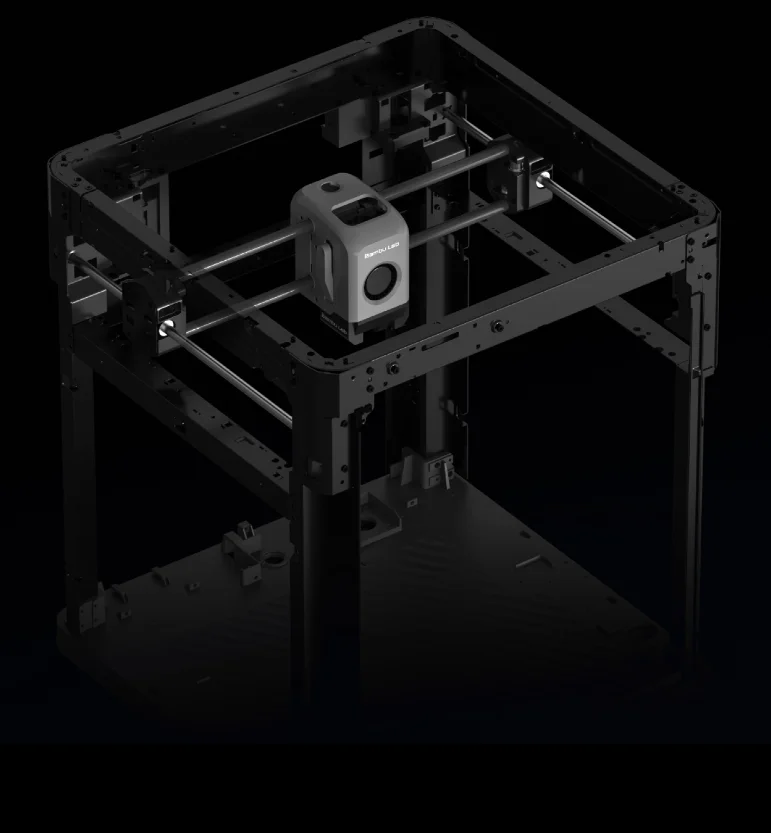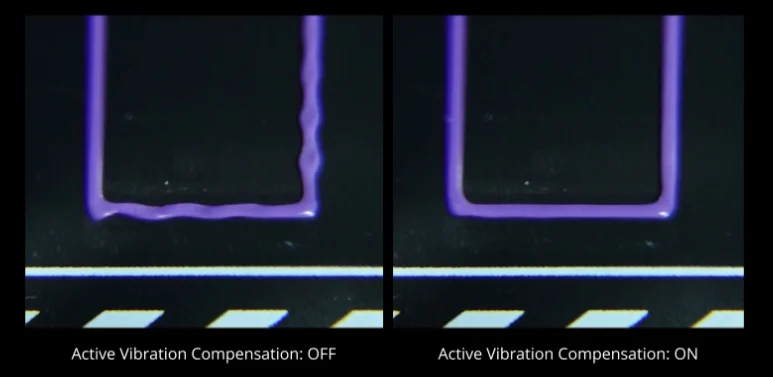 Vibration And Extrusion Compensation
Stable & Quality Prints Even At Higher Speeds
X1E can actively compensate for XY-axis vibrations and extrusion issues to ensure exceptionally smooth print quality. All measurements are fully automatic, eliminating the need for manual adjustments.
Reduce Filament Wastage And Machine Downtime
The X1E's AI algorithm can detect first-layer imperfections and spaghetti failures with the assistance of Lidar and computer vision. It then automatically pauses the print to prevent catastrophic failures.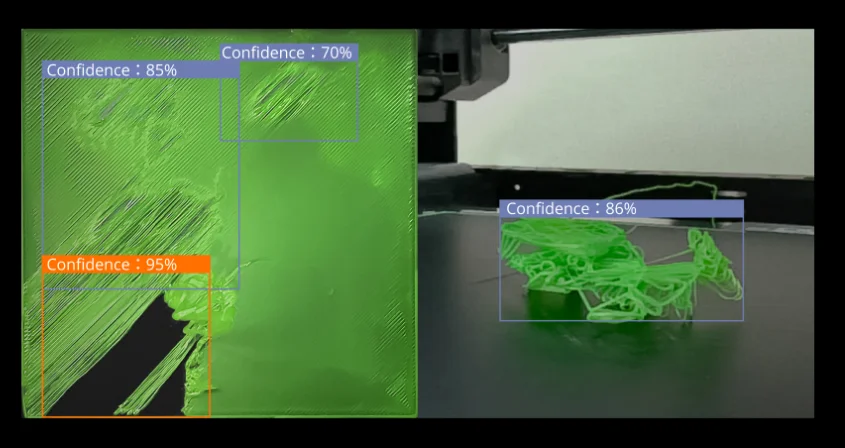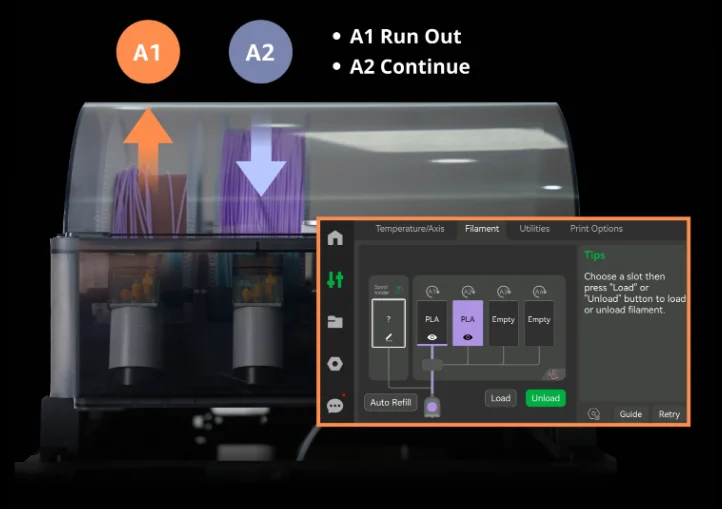 Intelligent Filament Management
Supports Auto Filament Reload and Enables Multi-Material Printing with Support Material for Improved Surface Quality
X1E can parallel connect 4 Bambu AMS systems to print with up to 16 spools of filaments, good for printing dedicated support materials for seamless surface and printing multi-color. The AMS system also supports automatic filaments reload, to used up all filament on one spool before switching to the next.